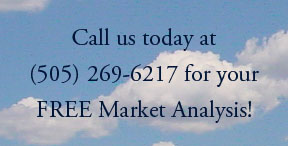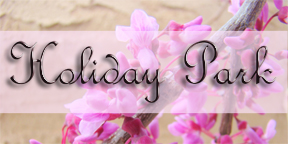 Holiday Park/El Solindo: Built by popular builders Brown and Rutledge, mostly during the late '60s and '70s. Many homes in Holiday Park have had extensive updating. However, the traditional brick look of these homes remains popular. Located east of Juan Tabo and south of Comanche, Holiday Park bears street names such as "Bahama," "Montreal," and other popular vacation destinations. Holiday Park's 1,500 to 2,200 square foot homes have been highly popular with buyers; great family neighborhood with excellent schools!
Click the photo or address to view the home!
Take a Virtual Tour by clicking the icon on the left.
Looking to buy a home in Holiday Park or elsewhere in Albuquerque?

Judson & Sharon can help find a home for you!
Call us today! 269-6217 or email us at smminabq@aol.com
Sharon and Judson do things right in getting your Holiday Park/El Solindo home SOLD! They know Holiday Park and El Solindo home values.
They have sold homes in the area for over 25 years, and they continue to promote Holiday Park and El Solindo neighborhoods and their home values.
Below is a list of some of the Holiday Park/El Solindo homes that Sharon and Judson have SOLD.
| | | | | |
| --- | --- | --- | --- | --- |
| | | 11523 Manitoba Drive NE | SOLD! | |
| | | 3815 Zion Court NE | SOLD! | |
| | | 3312 Chelwood Road NE | SOLD! | |
| | | 3529 Parisian Way NE | SOLD! | |
| | | 11913 Fulmer Drive NE | SOLD! | |
| | | 3312 Black Hills Road NE | SOLD! | |
| | | 3204 Bahama Street NE | SOLD! | |
| | | 4005 Stephanie Drive NE | SOLD! | |
| | | 3704 Big Bend NE | | |
| | | 3711 Big Bend NE | | |
| | | 12240 Palm Springs Avenue NE | | |
| | | 12423 Rainier Drive NE | SOLD! | |
| | | 11316 Brussels Avenue NE | SOLD! | |
| | | 3528 Yosemite Drive NE | SOLD! | |
| | | 3708 Valerie Place NE | SOLD! | |
| | | 3736 Ridge Pointe Loop NE | SOLD! | |
| | | 3704 Big Bend Road NE | SOLD! | |
| | | 3805 Valerie Place NE | SOLD! | |
| | | 3804 La Charles Dr NE | SOLD! | |
| | | 11213 Tivoli Ave. NE | SOLD! | |
| | | 11501 Golden Gate Ave. NE | SOLD! | |
| | | 3449 Tahoe Street NE | SOLD! | |
| | | 3812 Trinidad Street NE | SOLD! | |
| | | | SOLD! | |
| | | 3628 Holiday Court NE | SOLD! | |
| | | | SOLD! | |
| | | 3701 Mount Rainier Drive NE | SOLD! | |
| | | | SOLD! | |
| | | | SOLD! | |
| | | | SOLD! | |
| | | | SOLD! | |
| | | | SOLD! | |
| | | | SOLD! | |
| | | | SOLD! | |
| | | Tivoli NE | SOLD! | |
| | | La Charles NE | SOLD! | |
| | | Yellowstone NE | SOLD! | |